Episodes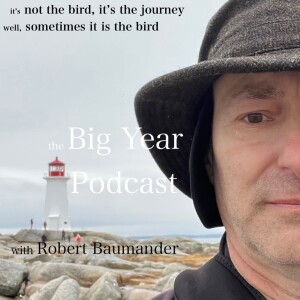 Wednesday Jan 25, 2023
Wednesday Jan 25, 2023
The Big Year Podcast, begins January 30, 2023.
Having just completed a Canada Big Year in 2022, birding across the country for 365 days and seeing 456 species, I am now putting my obsessions, ahm, efforts into talking to the birders of the Big Year.
Birders who have had the same commitment,(some should be committed according to their spouses), to see as many birds as possible in a local county, Provence, State, country, or the biggest of Big Years, in the ABA,(American Birding Association), Area.